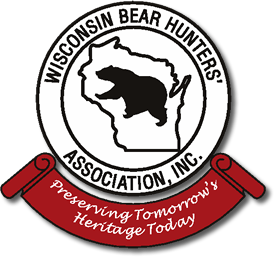 For over 40 years the WBHA has been at the forefront of protecting the rights of sportsmen and sportswomen in Wisconsin as well promoting youth hunting, conservation, and sound wildlife management.
Bear hunting in Wisconsin is the ultimate family sport and the WBHA is nearly 3,000 members strong and itself is family based. We would like to invite you and your family to join us as we work together to protect Wisconsin's great outdoor heritage.
The WBHA is much more than a hunting organization. Each year we give out scholarships to college bound grads, sponsor highway and public forest cleanups throughout the state, support a number of charitable causes through our foundation, and support outdoor opportunities for dying and disabled youth.
As for hunting, our focus is always on the future. The WBHA seeks to ensure that our children and our grandchildren will have the same opportunities we have had to enjoy Wisconsin's great outdoors and participate in hunting, fishing, and trapping. We work with the DNR and with other conservation minded organizations to promote and protect youth opportunities. Our view is that if we can get young people to enjoy the outdoors, they will be more inclined to want to protect the outdoors and understand that proper wildlife management is critical to guarding our precious resources.
"Preserving tomorrow's heritage today"