At Southwest Tech, your career awaits. While you are receiving hands-on training in a small class setting for that in-demand career, you can put your talent to good use with our new competitive trapshooting team.

All Southwest Tech students are eligible and welcome to participate on the team!
New members are always welcome to inquire about joining by filling out the "Recruit Me!" form .
Practice is at the Muscoda Sportsman's Club on Wednesday evenings.
MEET THE COACHES
Matt Schneider, Southwest Tech Student Success Coach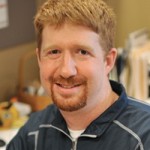 Matt started trapshooting when he was 12 years old and it has become a lifelong sport and passion. Matt is a lifetime member of the Amateur Trapshooting Association (ATA) and has registered 35,000 targets. He has competed and won awards at state trap shooting tournaments in Wisconsin, Iowa, Missouri, Wyoming, Colorado, and Illinois.
Matt is a certified shotgun instructor through the NRA and has served as state director for the ATA's AIM program and the Scholastic Clay Target Program. He is excited to get the team up and running and competing in local, regional, and national competitions.
Dan Imhoff, Southwest Tech Director of Facilities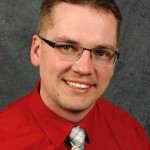 Dan is an avid hunter and outdoorsman. He is responsible for the care, maintenance, construction, remodeling, as well as the safety and security of all College buildings, furnishing, and grounds. Dan also serves as the chairperson of the college's Safety Committee and Behavioral Intervention Team. He is excited to help the Southwest Tech trap team in its inaugural season.